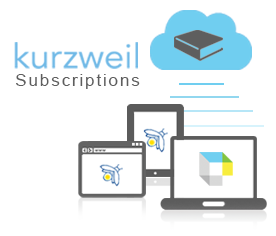 With Kurzweil 3000-
firefly
award-winning educational software, you can provide literacy support for students anytime, anywhere — on their PC, MAC, iPad, and the web. Built-in tools for reading, writing, study skills and test taking deliver a multisensory approach to learning, helping students who struggle, such as those with
dyslexia
and
English Language Learners
, become independent learners. A cloud-based
centralized library
allows for easy access and distribution of curricula, while
reporting
delivers helpful insight into student usage.
Learn why
thousands of educators across the U.S. — and worldwide — are choosing Kurzweil 3000-
firefly
as a cost-effective solution for providing literacy support for students at home and in the classroom.
Quotes
We have had many students show improvement in their homework and tests by using Kurzweil 3000-firefly. I had one student cry the first time she used the product as it opened a whole new world to her.
Bonnie Russell, Instructional Support Assistant, DSPS
Discover more!
Read and Comprehend at Grade Level
Using natural sounding voices, Kurzweil 3000-
firefly
reads text aloud to students, allowing them to follow along as the text is highlighted and spoken at a self-adjusted pace. Additional literacy tools use a multisensory approach to engage students as they develop language fluency, comprehension and retention. As a result, students with
dyslexia
, other
learning disabilities
, and
English Language Learners
are able to read at a higher level than they could independently and achieve success alongside their peers.
Write with New Found Confidence
Exemplary writing starts with effective study skills. Kurzweil 3000-firefly gives students instant access to their textbooks, the Internet, and reference sources to acquire source material. They can then easily organize results with built-in writing tools, highlight key facts and extract information into outlines or simply start from existing templates. Kurzweil 3000-firefly's structured writing path guides students through the writing process, from pre-planning to publishing, helping them gain the confidence needed to develop their writing skills.


Develop Skills to Last a Lifetime
Effective reading, writing and study skills are essential from the elementary level all the way to the workplace. Kurzweil 3000-
firefly
helps students breakdown informational text, identify the important information and organize their thoughts-allowing them to gain a deeper understanding and comprehension of complex text while providing them the tools to express what was learned. Learn how
Blake Middle School
is using Kurzweil 3000-
firefly
to establish skills that last a lifetime.